These LED cubes seat are amazing they illuminated very beautiful with a lot of different colors and give your event a glamorous and unique look that no one will forget!
Theses LED cubes are perfect as nightclub furniture! can be used as glowing tables or glowing chairs, you can also use them as a glowing decoration to your home, garden, children's room, swimming pool, gaming room, patio and transform your home to a mini nightclub or transform any room to high-class lounge with ambiance that's off the charts. With these LED cube seat it's very easy to create a glowing environment around the pool or at the roof top deck.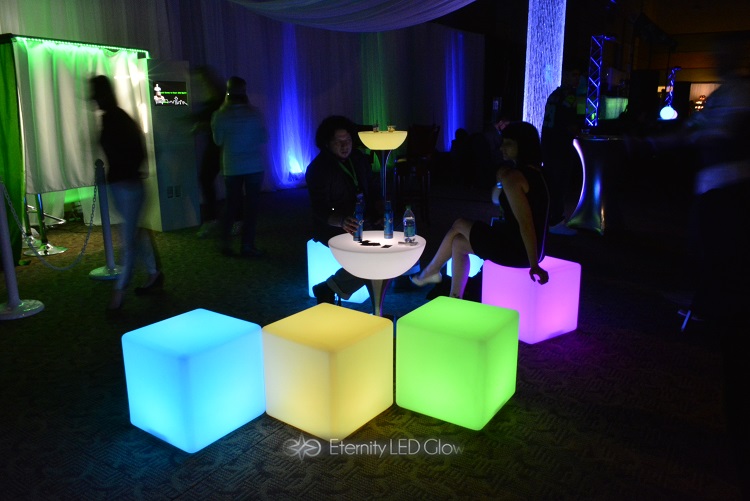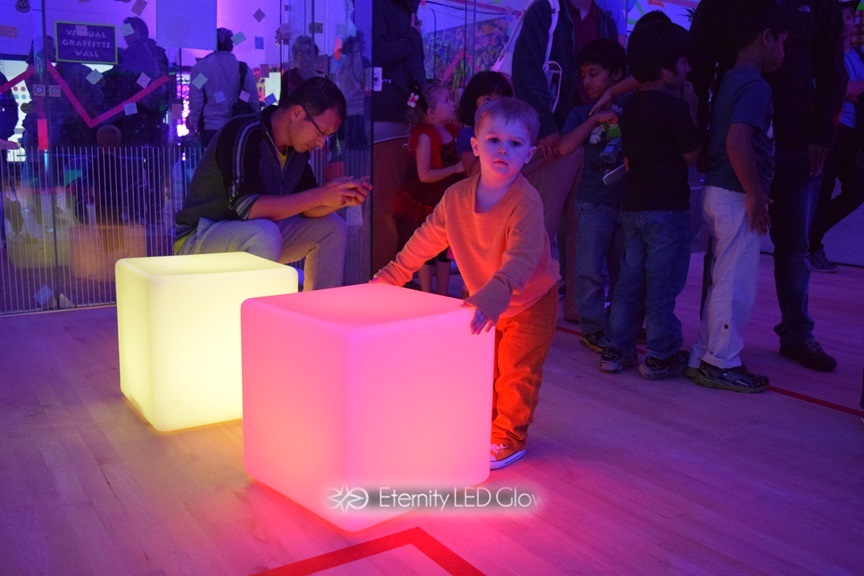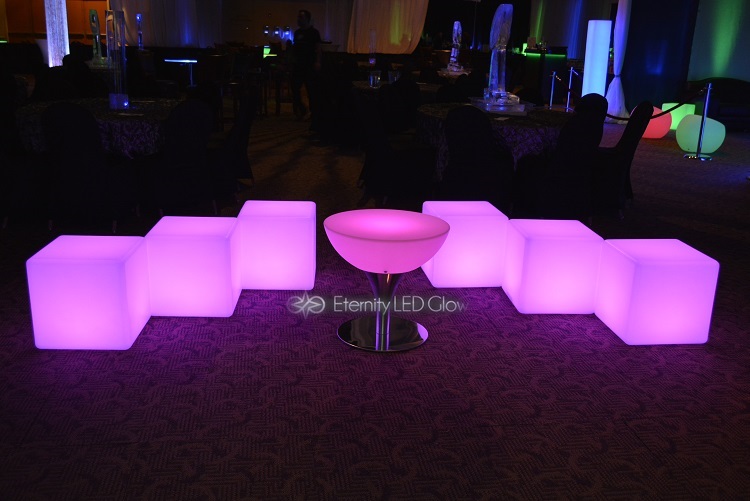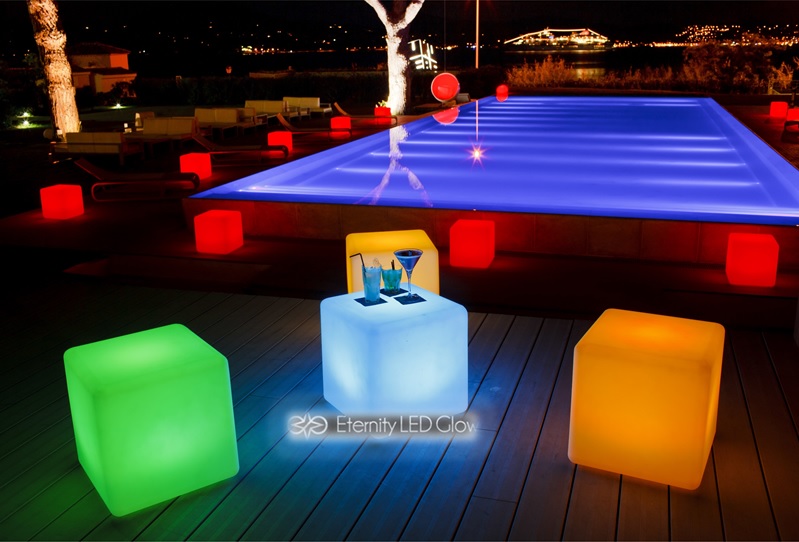 The light up cube size are 17 inch so it big enough to use as a glowing table, the LED cube are 100% waterproof so you can use them outside or inside they light up for 10 hours straight after charge them for 4 hours it come with remote control and you can set your led cube with 16 different glow colors that you desire and 4 lighting mode such as strobe, flash, cycles the colors, and fade, you can also dim the light or make it stronger.
The lighted LED cube are prefect to any event or party that you having from bachelorette party, to wedding, school party, prom night, nightclubs, company holiday parties, for big productions, shows and dancing performers or New Year's Eve! If you planning an event, you don't want anyone to be disappointed, and you can guarantee everyone will love this futuristic light-up décor cube set. You'll set the mood for conversation, dancing, drinks, and a great time for all. The lighted cube seat will transform any party or event to an unforgettable glowing party, you can create an amazing beautiful glowing pictures with these led cube.
For more info and prices on our LED cube seat click here
We also offer these LED cube and our other LED furniture for rent with different package
For more info about rental packages deal click here