Our LED light up jewelry are an eye-catching LED ornament, you'll stand out from the crowd and beguile any gaze turned your way. perfect for raves and music festivals. Here are a few of our rave LED jewelry products that are made specifically for people who don't want to blend in or wear the same tired styles as everyone else. Eternity LED is a company that embraces freedom of expression and pushes the boundaries— let our accessories help you set a new trend!
1.) Light Up Glow Pendant Necklace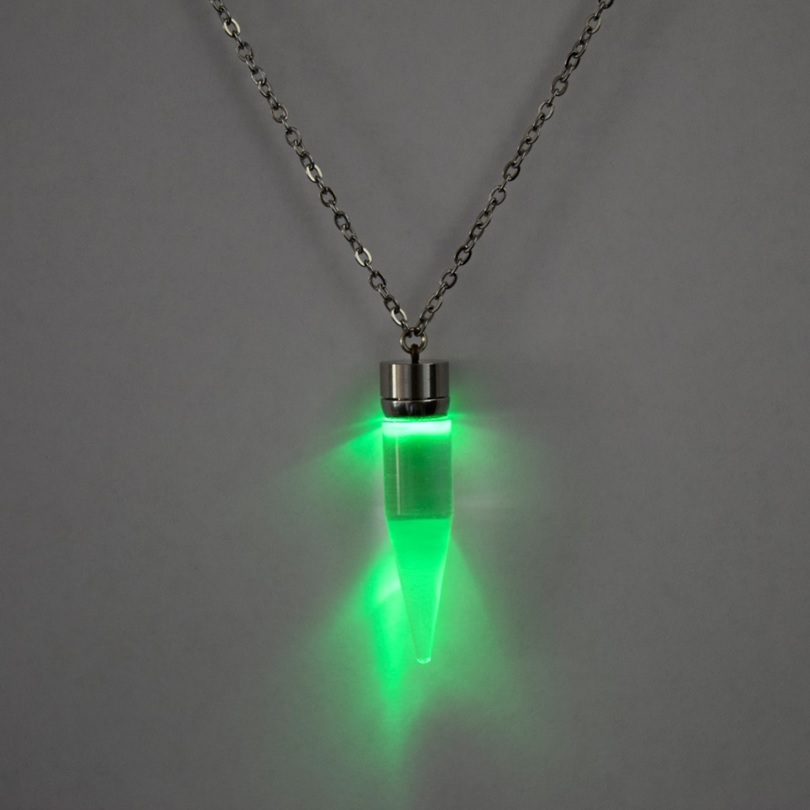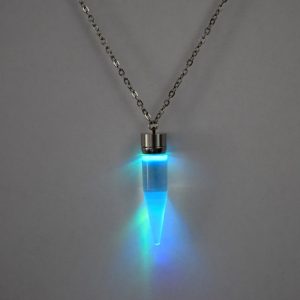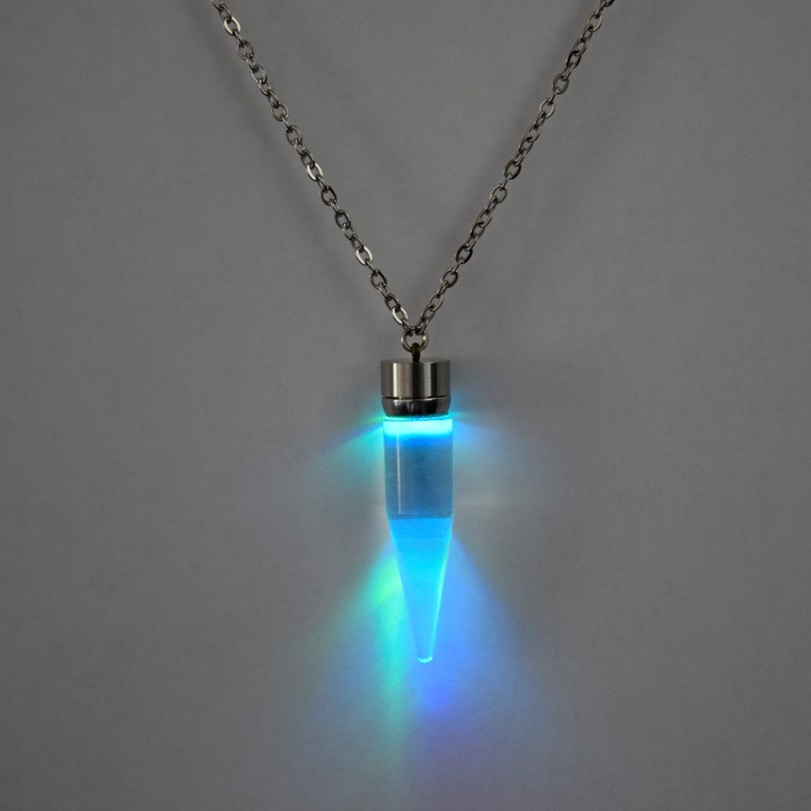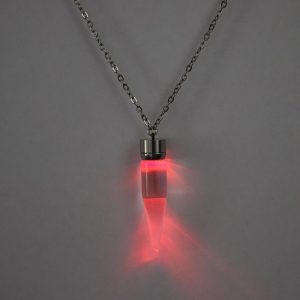 This necklace looks like something you might have chiseled off the wall of an enchanted cavern, and when you wear it around your neck you might feel a little bit of that magic. The pendant will smoothly and slowly cycle through the entire color spectrum, making it hard for anyone to look away. The changing colors of this necklace are almost hypnotic, and you'll love the versatility of jewelry that's always in flux. With its modest linked metal chain, this necklace looks great on ravers, dancers, or clubbers of any gender. You'll love the mystery it invites to your night.
2.) LED Light Up Tongue Piercing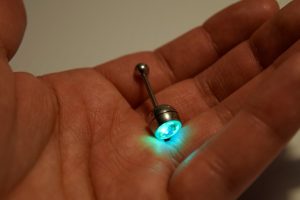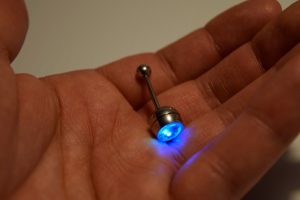 If you love that feeling when someone catches a glimpse of your tongue ring for the first time while you're talking, you'll love the fact that no one will be able to stop staring at your mouth with one of our LED tongue rings. Even on a dark dance floor, you'll be easy to spot, and you'll steal the show in any conversation. Our tongue ring comes in a variety of sizes, and they're made form Surgical Grade Stainless Steel, so you can rest assured that our Tongue Rings are as safe as they are dazzling.
3.) LED Light Up Ear Gauge Plug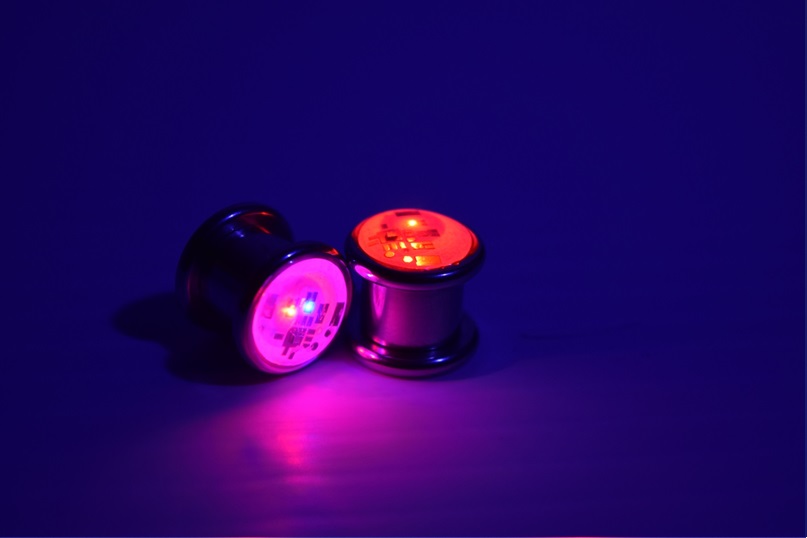 These gauges are perfect for a dark atmosphere. If you you want to do something a little different than usual, swap your daily-wear gauges with these LED plugs for your next night out. You'll be the hit of the party, and as you bob your head in time to the music these gauges will cast some spell-binding patterns of light all around you as they cycle through the color spectrum. And if you want to wear them by day, they look cool even unlit, with a steam punk silver interface that almost resembles a microchip.
4.) Light Up Flower Belly Button Ring
Probably everyone who has a belly ring wants a good opportunity to show it off. Belly rings are one of the funnest piercings to flaunt! That's probably why there's such a bewitching array of belly button jewelry out there, and in so many different colors and shapes. If you want your belly button ring to make a splash and stand out from the rest, try one of ours! You can either choose our circular light up belly ring, or for a more feminine touch, check out our belly ring in the shape of a daisy! Either of these would be perfect for a trendsetter, party-goer, and girl on the go. You'll turn heads the minute you turn it on!
5.) LED Light up Crystal Pendant Necklace
This Crystal pendant glow necklace is the perfect blend of fashion and fun. It looks great by day, but twist the head of this groovy led light up Crystal pendant and it becomes an awesome light show that can't be missed. The LED pendant necklace cycles through the entire color spectrum slowly and seductively, so no one will be able to look away. the crystal pendant length is 33 millimeters that it is 1.31 inch and its come with 12 inch stainless steel chain.
Our surgical grade, stainless steel barbell belly ring is the right accessory for any ensemble. It looks great by day, but at night, when the three bright RGB LED lights begin to cycle through the entire spectrum of color, it really stands out. It's perfect for events like raves or parties, but great for everyday wear, too. Our LED body jewelry makes great gifts, so buy several and give them to your friends who love to show off their toned tummies with great belly ring jewelry! Every piece of body jewelry we offer is made from the highest quality materials, and the LED lights are energy efficient and long-lasting, so you can enjoy them for a long time before you have to change the batteries.
Check out Eternity LED Glow's other Rave LED jewelry accessories for a few other ways to light up the night and cut through the dark!