Now you can light up your backyard garden in a cool and unique way! With these beautiful LED flower pots you can make your garden glow at night and create a glowing cool environment to your backyard that gives you relaxing beautiful illuminating garden.
These LED flower pots are also perfect to light up your roof deck, patio, swimming pool area,  living room, and great for  bar/club restaurant, spa, hotels and more. Our Light up flower pots all waterproof and can be used indoor or outdoor they look beautiful in day light but look stunning at night or in the dark.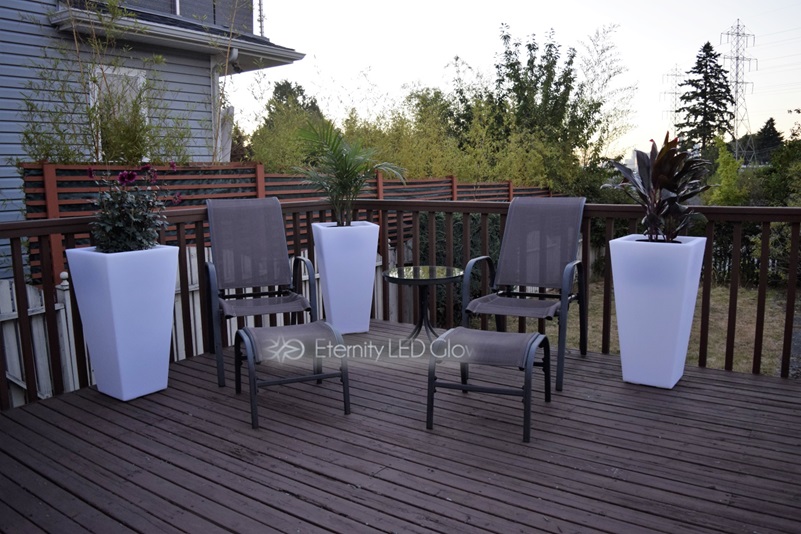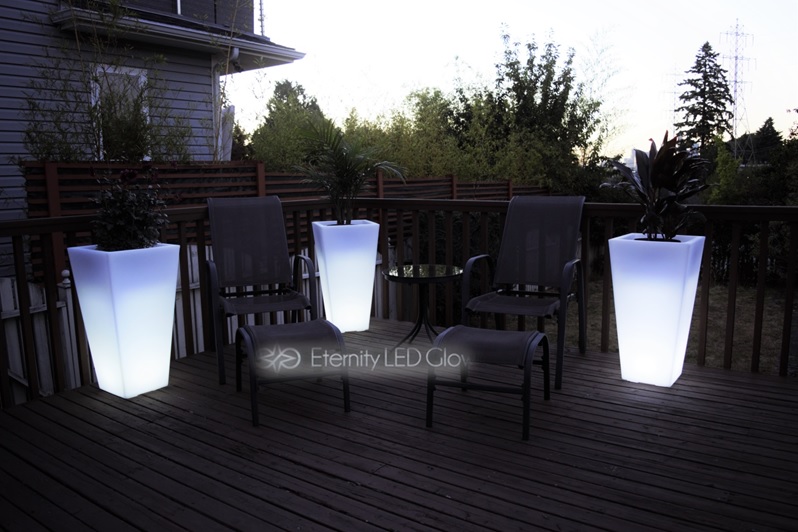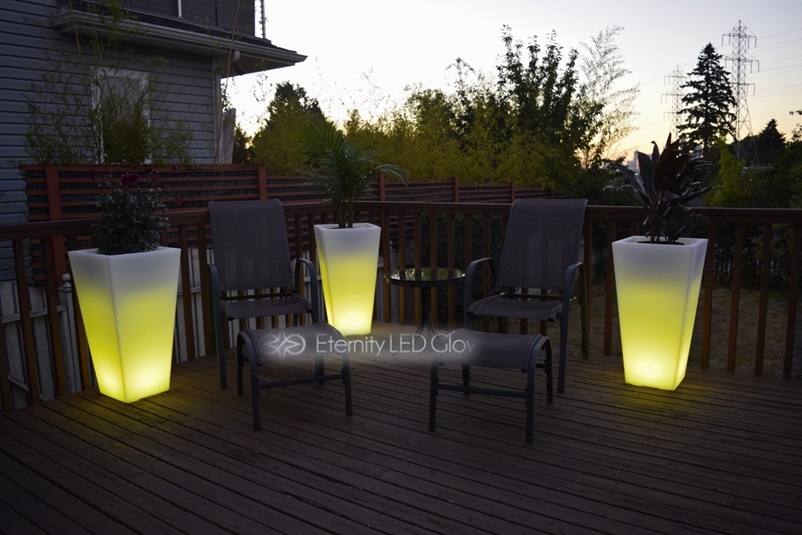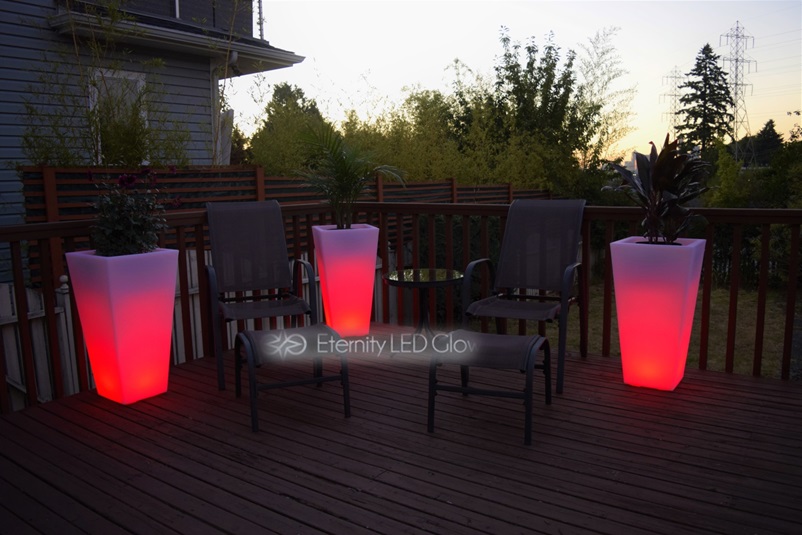 The LED light up Planters Illuminated amazingly in a wide range of colors and shades that can be controlled by remote according to your choice, from 16 solid steady color to automatically color change. Powered by a long lasting lithium ion battery, the rechargeable LED lights inside the pot are energy efficient and bright. With a full 4 hour charge, the LED lights will glow for more then 10 hours. It is completely waterproof, making it the ideal indoor/outdoor furniture accessory.
Fill the light up flower pot with flowers, or use it as an light up ice bucket and see how its light up your drinks, use it for small item storage or just use it as a conversation starter in your home or office, it's a great product with a lot of appeal. Made of strong white polyethylene, the sturdy flower pot is sure to get lots of use and plenty of compliments. It comes with a remote control for easy use anywhere in the room.
with this LED flower pot you can set the light to your favorite color, or watch it cycle through a series of gently glowing color changes. It's a relaxing and beautiful decoration for everyday use, but special enough for weddings and parties, too. Buy one light up flower pot or a pair and create a stunning floral display every time you use them.
with this glowing planters now you can transform your backyard garden or your outside deck to beautiful glowing Lounge, or garden café, just set the lighting mode to you favorite desire mood from disco blinking lights to romantic glowing environment and have fun in your own backyard.
For more info and prices on our LED flower pots click here
We also offer these LED flower pot and our other LED furniture for rent with different package
For more info about rental packages deal click here