Every dog owner wants to keep his or her pet healthy and safe. In addition to their happiness, your dog's safety is likely at the front of your mind. It's why you strap them onto a leash for every walk, double-check the security of the backyard fence to ensure they can't escape, and keep them up-to-date on their veterinary check-ups.
But what about nighttime walks? You probably take along a flashlight and wear reflective clothes yourself, but there is more that you can do, particularly for your dog's immediate safety… Attach an LED dog collar! There are many reasons to purchase LED dog collars for your canine buddy:
Keep your dog safe and seen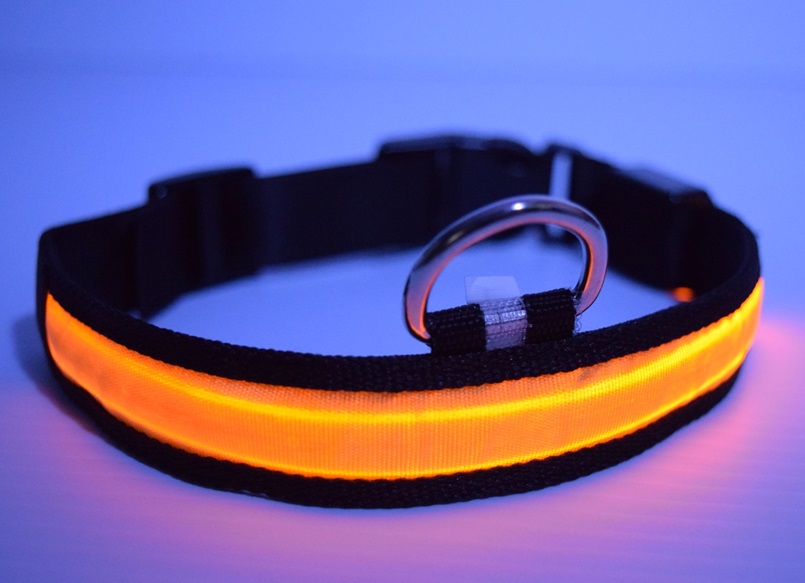 LED dog collar keep your dog visible to vehicle drivers and other pedestrians for quite a distance. Depending on some other factors (such as fog and rain density, foliage and shrubs, and other obstructions), your pet can be seen for up to a mile with a colorful LED dog collar on.
Its so easy to use and you can use it in additional to the collar that your dog already have, jut put it on when you take a walk at night time.
Really inexpensive! with a few dollars you can insure your dog visible and safe at night.
Provides better visibility for you and your pet. With the bright, vibrant hues of our colorful light-up collar, your dog will be able to see farther at night as you
walk. You will also enjoy the benefit of illuminated walkways as your pet's collar lights the way wherever you go!
Durable and long-lasting effect. Since they're equipped with LED lights, the dog collars from Eternity LED Glow last a long time and are incredibly energy-efficient.
Effective for both short- and long-haired dogs. Because these LED dog collars are so bright, they work well both for short-haired dogs as well as the long-haired breeds. The vivid glow of the LED lights in the collar will shine through your pet's long hair for a fully successful effect.
Safety is number-one for both pets and their human counterparts, and it affects
fashion choices as well (you wouldn't wear dark clothing while walking along the street at night!). But safety 'clothing' for dogs is in short supply, and especially for a dog with dark-toned coloring, this can be dangerous for nighttime walks.
keep your dog fashionable & cool
Man's Best Friend deserves to be just as fashionable as his or her human pal, and aside from doggy costumes (which not all dog-owners find appealing), the collar is the way to express your pet's style. The LED dog collars gives your dog a cool glowing look that no one can remain indifferent, its cool to take a walk with dog at night and light up the way, dress up your dog for Halloween or a cool glowing party its fun! its glow! and its keep your dog safe and seen!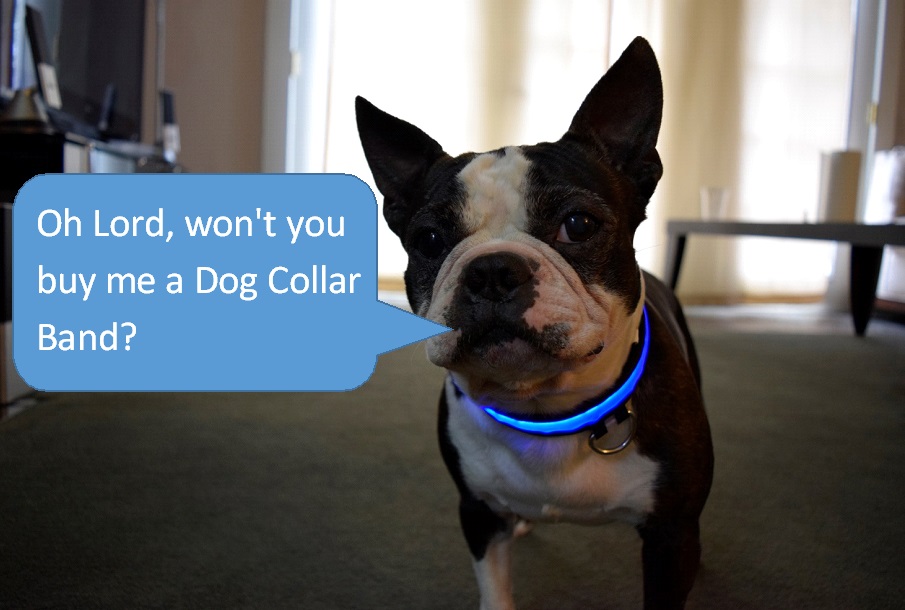 Visit our LED dog collar store to browse our selection of light up dog collars for your pup. We offer these collars in seven different colors (yellow, orange, red, purple, blue, green and white) and three common sizes (small, large and extra large). The collars have three light modes, including steady light, fast- and slow-flashing. The long-lasting battery is changeable to keep your pet safe for years of wear!
For more info and prices on our LED Dog Collar click here