Light it up! When outdated, boring décor needs improvement, it can be hard to know where to start – especially if you're working with a budget. LED light up pillows are the perfect solution: They bring color, light, and fun atmosphere to any space to instantly give your décor a nice upgrade.
In your search for LED pillows, Eternity LED Glow offers several fantastic choices…
Add LED fun as well as a bit of romance to a room with our light up heart pillow! This pillow is perfect for a bedroom or cozy nook, and will provide beautiful, colorful LED light to brighten the space. Click here for more details about this pretty pillow.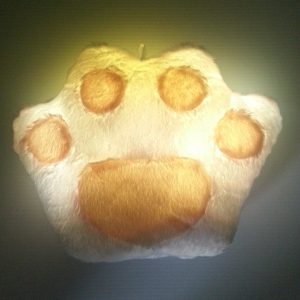 Kids and animal lovers will appreciate the LED animal paw pillow. The giant paw print cushion is cute and furry, bringing fun and decorative appeal to bedroom, playroom and beyond! To get the details about this charming light up pillow, click here.
Every room can use something cute and cuddly, and the illuminated star pillow does the trick! This adorable light up LED pillow is huggable and fun with the changing LED colored lights. Learn more about this decorative LED pillow here.
For the kid who loves stuffed animals, our LED stuffed animal pillows are a must! The LED teddy bear is the perfect size for squeezing, with a clean white plush body that lights up with LED color when you turn it on. And our soft, snuggly light up dolphin pillow is just as cozy as it is a fun toy.
Transform your living space with one – or four! – of Eternity LED Glow's beautiful lightened couch pillows. These light up throw pillows are fuzzy and comfortable, while lighting up and changing vivid colors with included LED lights.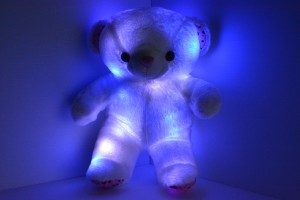 The pillows are perfect for everyday decoration and use, or to keep your guests comfortable for a special occasion or themed event. Find the details about these LED pillows here.
All of our pillows are a 50/50 cotton and cashmere blend, for ultimate softness. They don't give off heat, making them safe to leave on unattended. The LED pillows work for hundreds of hours and use LED lighting only to minimize energy consumption. Click here to browse all of our light up pillows.